Decorate Living Room With Minimalist Style
A living room which brings mininalist room will be a perfect choice when you want to create not only spacious, luxurious but also delicated your home.
A living room is like a heart of the house and then it needs being careful. For Vietnamese, almost relaxing time of the family is happened at living room. Moreover, it is here to welcome visitors. The mininalism style's living room is the best choice for you when you want to create not only spacious, luxurious but also delicated your home.
The mininalist style is not means using less furnite to save space and of course is not means that an owner is lack of style but by the way, it said that the owner has a sharp aesthetic, like application and respect elegant respect.
We suggest some alternatives to select and arrrange a furniture living room based on minimalist style as below:
The using purpose to decide decoration
If you have an independent living space, you should decorate your living room by art pictures, fish aquarium or your favorite statues. If your living room is the main relaxation of yours, prioritize new generation LED television, preferred sound system, a set of comfortable coaches or a smart bench. After determining your aims, you will choose necessary furniture for your room easily.
Selecting color
Speak of inimalism, people usually think about two colors black and white – two basic colors called monochrome. They bring modern and luxurious feelings. However, using two these colors is unnecessary. You totally use your favorite colors such as red, orange, green and so on. The core key is picking out two to three different chromas within the main color leading main tone for rooms. Other chromas can be slight or deep so as bring depth and balance feeling ???
Furniture choices
Besides choosing suitable furniture for using purposes, you should prefer products/items having geometric structure, smooth, clean surface and less details. That will fit the general design of your room. Large sofa, monochrome or square cupboard in wall will make your space feel larger.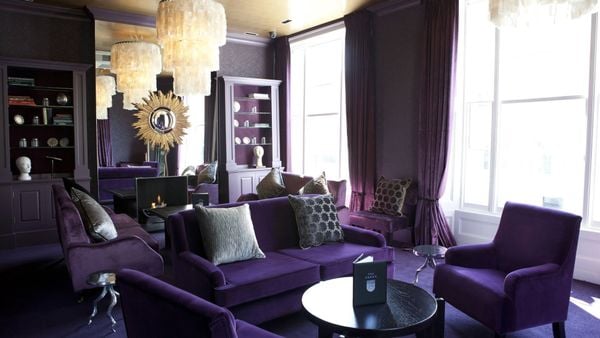 Design light
Light is the most important element of iminalism style living room. Natural light and big windows will make your room become wider. Floor will be shone by hidden lights, floor lights or décor lights. You should combine a variety of light soures with many different chroma levels. A bright room will make people feel broader, clearer and more comfortable.